Allison Melnick - Star of The World According to Paris
Biography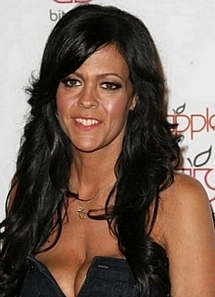 Drawn to the music, fashion, and urban energy of stories about Manhattan nightclubs such as the Limelight and the Palladium, Allison Melnick scored her first club job when she was pulled out of a velvet-rope line one night and offered a chance to work. The native of Queens, N.Y., immediately began to hone her promotional skills and quickly became an expert in social networking and club management.
While working at some of New York's hottest clubs and lounges, Allison graduated from Parsons School of Design and took a job with fashion icon Betsey Johnson as an accessories designer. After four years with Johnson, Allison moved into public relations, helping to produce runway shows and special events for A-list designers and celebrities.
In 2000, Allison spent two years with Bad Boy Entertainment at the label's marketing department, launching brands, generating buzz and organizing record release parties.
Allison's next move was westward. She took a position with well-known Hollywood promoter Brent Bolthouse (of Lobby and Privilege fame). In Los Angeles, Allison again worked her magic, becoming one of the best-known party promoters on the scene, coordinating with clubs from Concorde to Nacional, as well as exclusive events for the Grammys and Hollywood's biggest night -- the Oscars.
A natural in front of the camera, Allison successfully segued in 2004 into an on-screen career, using her experience and knowledge of the club business to serve as the centerpiece of the TV documentary "The Club."
Allison opened the Apple Lounge in Los Angeles in 2008 and is currently building and opening her second lounge. She plans to expand on her passion for music with handpicked deejays spinning "old school hip-hop, disco, and of course, good old classic rock 'n' roll."