Paris Hilton's Can Can Fragrance


"I wanted to create a fragrance that expresses a mood of sparkling elegance. Something that would make me feel wonderfully sexy and glamorous. And that is just what happens when I wear Can Can." - Paris Hilton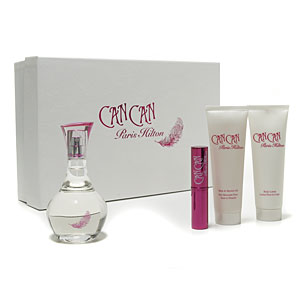 Can Can Gift Set

- EDP Spray
- Body Lotion
- Bath & Shower Gel
- Stick Parfum

In Fall 2007, Paris Hilton released her seventh scent "Can Can." It was officially launched at Kitson (L.A) on October 27th. Portion of the proceeds went to the Children's Hospital. Can Can is inspired by "the wild, wonderful world of Moulin Rouge."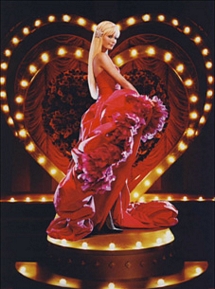 Can Can is a fun, flirty and fascinating fragrance from Paris Hilton. This flirtatious and tanzalizing scent is remarkably feminine. In general, it is a sophisticated sensual fragrance with a provocative edge!
Can Can opens with the vibrant notes of clementine flowers, blended with cassis and nectarine. The 'naughty but nice' floral heart blends orchid and orange blossom. The dry down brings harmony, with soft musk, amber, and woods.
Top note: Clementine, Flowers, Cassis, Nectarine
Middle note: Orchid, Orange Blossom
Base note: Soft Musk, Wood, Amber
Bottle: The sheer bottle is adorned with a pink feather. The bottle is encased in a white box embossed with feathers as a background pattern.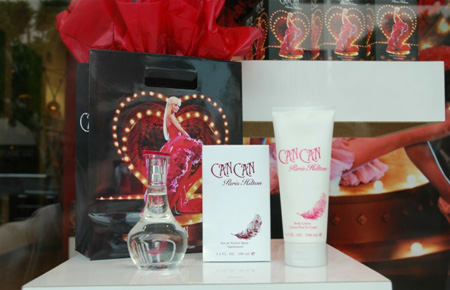 | | |
| --- | --- |
| Can Can 1.7 oz EDP Spray | Can Can 3.4 oz EDP Spray |
| | |
| --- | --- |
| Can Can Gift Set | Can Can Body Lotion 6.7 Oz |
eBay
Click here to search for Paris Hilton Can Can fragrance on eBay!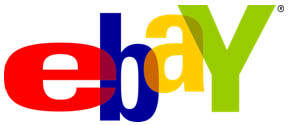 10/27/07 Paris Hilton Launching "Can Can" at Kiston, in Los Angeles
Paris Hilton Promoting "Can Can" in Philadelphia
Paris Hilton Promoting "Can Can" at Macy's, in New York City
12/06/07 Paris Hilton Promoting "Can Can" at Macy's, Dadeland, in Miami
02/23/08 Paris Hilton Promoting "Can Can" at Macy's South County Center, in St. Louis
05/13/08 Paris Hilton Promoting "Can Can" in Moscow, Russia
02/23/08 Paris Hilton Promoting "Can Can" at Selfridges in London, England
Special Thanks
Parlux Fragrances (Producer of Paris Hilton's perfumes)
OSMOZ (Description)
Entertainment Tonight (Promoter of Can Can)
Paris Fan (Can Can Pictures)
STL Today (Can Can Pictures)