DUI arrest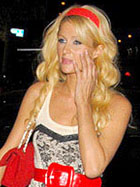 After the release of Paris Hilton's debut album, "Paris", Paris finally started filming a music video for her second single "Nothing in this World." The production of this music video took a whole day without Paris having eaten a meal.
On September 8, 2006, at 12:30 AM, Paris was pulled over and arrested on suspicion of driving under the influence. A witness reported that she was "driving erratically," but in an interview with Ryan Seacrest, she denied. A LAPD spokesman, Irv Isabella, said "she exhibited the symptoms of intoxication."
However, in return, Elliot Mintz, Paris' publicist, denied that she was intoxicated. In fact, when police administered a field sobriety test, she blew a 0.08, which is the minimum level for a DUI arrest in California. Paris was arrested and then, taken to the LAPD Hollywood division in hand cuffs.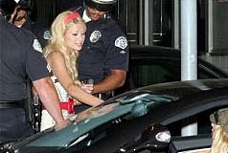 Finally, Elliot Mintz, Nicky Hilton and her boyfriend, "Entourage" star Kevin Connolly arrived at the Hollywood police station to take Paris home at about 2 AM. Paris did not receive any special treatment and court dates had been set, but she is not likely to get any sever punishment since it's her first time and she only blew a 0.08.
Before leaving the station, Elliot added "Of course these matters are never to be taken lightly. [It is] unfortunate she was behind the wheel of a car even with one drink. It's her first offense and hopefully it will never happen again."
The DUI arrest was actually very well publicized and attracted tons of negative comments about her on various celebrity websites. Plus, every major news website had their article's title on front page.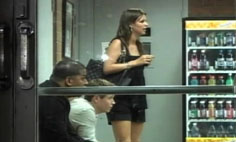 On CNN, her arrest was mentioned before a news report about the president of the United States, George Bush. This Paris Hilton coverage was actually breathtaking on the internet and on TV, but it also meant bad news for Paris.
A lot more people were irritated by her, and this didn't help her image. By the end of the day, the situation was so bad that even high profile "haters" started attacking her. The first slamming came from Miss America Jennifer Berry, who is the national spokesperson for Mothers Against Drunk Driving (MADD). Jennifer was certainly more than happy to make a couple of comments about Paris' arrest. She said that Paris needs to be more responsible and that her actions were not a good example for young drivers.
However, in the morning of September 8, 2006, when Paris woke up, she called Ryan Seacrest on LA's KIIS-FM to explain the DUI arrest. On air, Paris downplayed the incident and said it was "nothing." Of course, to misunderstand everything, the media misquoted her. The fact is that it was over-exaggerated and blown out of proportion simply because it was Paris who got arrest under the DUI.
But Paris went further and said that she wasn't charged or arrested. A few hours later, it was confirmed that she was.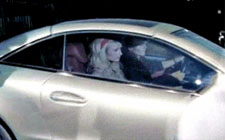 Moreover, she explained that she woke up at 5AM to work on her music video, and then she went to a charity event with her sister and friends, where she had a single drink (margarita), but hadn't eaten anything the whole day. So late at night, Paris decided to go to a Burger King restaurant to get a burger, which is about 3 blocks away from where she was. On her way, police noticed that she was speeding too fast and so they decided to pull her over.
The whole incident was truly bad news for Paris. She had just released a music album and wanted to change her image to the public. Even though she said to Ryan that she was going on tour, she still hasn't as of January 2007. But after this bad luck month, it seemed that Paris decided to take a few months of break before starting to film her next movie "The Hottie and the Nottie" in January 2007.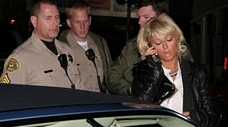 On February 28th 2007, Hollywood police stopped Paris Hilton and gave her a ticket because she was driving without her headlights. Of course, the media once again misunderstood the situation and initially, reported that she got arrested again. But a few of the popular columnists who really hate Paris didn't bother checking the facts and continue to think and write that Paris was arrested again. We're talking about entertainment writers such as Gretchen Drummie, who proudly posted one of the most hateful article about Paris on MSN.ca which was chock-full of errors.
The police then noticed that Paris' licence was suspended and she had no right to drive since her arrest in 2006. Then, the media and their machine loudly reported that Paris might go to jail because she was in probation and her licence was suspended. But guess what? No one knew that she didn't have the right to drive all along. The media, of course, didn't bother mentioning no one had told her that her licence was suspended.
The next day, Paris was seen going to her lawyer's office, but didn't say a word to the paparazzi. She has hired a driver ever since this incidence.