Marie Claire India's cover girl Paris Hilton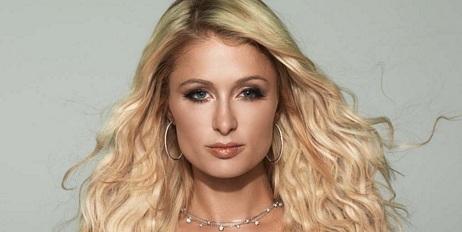 "Cover girl Paris Hilton, the self-professed fashion-obsessed diva, who is used to hot-off-the-ramp Roberto Cavalli, Versace, Sass & Bide and the like, fell 'obsessively' in love with the pomp and pageantry of Indian bride to the hilt, complete with diamonds and pearls."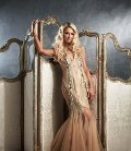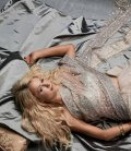 Thanks to Carter I.
Posted: October 20th, 2011
Comments: 5

From: Dawn
Time: October 20, 2011, 11:01 pm
Paris looks absolutely stunning!
From: scot
Time: October 21, 2011, 4:50 am
I know this isn't really on topic with anything but I thought that it might be worth a mention anyway.. Remember a couple of years ago Paris was apparently cast in a Todd Solondz film and then nothing ever happened? Well, I just finished watching the movie (Life During Wartime) and it got me curious about what happened. I did a little searching and came across some answers!
(from interviews with Todd Solondz)
"When this project was first announced, Paris Hilton was in the cast. Was she cut out?
Her part wasn't shot. I had written a cameo for her, actually. I'd spoken to Paris about it and she did want to do it and she liked my work, but it was a very small thing. And when I knew it wasn't going to work out, I always had a Plan B, which was I knew how to make [the role] invisible so no one would know, unless you follow these reports in the Hollywood screen journal— no one would know that she would ever find a place, and it'll always be a mystery. What would she do in this movie? Because it makes no sense. But, there was a lodging, at one point."
and from a different interview..
"Paris Hilton was reportedly involved at an early stage…
In an earlier version of the film I had a cameo that I felt might work for her but for various reasons it never really worked out that way. She's someone I would like to work with though at some stage. I'll write a part for her again, maybe."
Sorry if people already knew this, I didn't and it was something I've always wondered.
From: T.K.
Time: October 21, 2011, 1:12 pm
Where can we find the original pictures?
From: admin
Time: October 21, 2011, 4:55 pm
Sorry, I forgot to credit Carter for the pictures!