Meet Paris Hilton's British friends!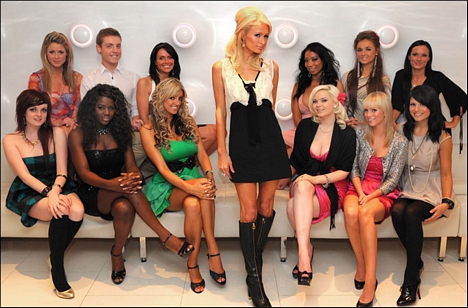 "I had an amazing time, I love London, it's my favourite city in the world.
Viewers will see a lot of potential best friends and basically their introduction to me where I get to meet them all. A lot of drama, a lot of fun. I take them out and we have a blast!
They are all really appreciative and all came up to me and told me thanks so much and what a wonderful time they had. Everyone had a great time.
Everyone is real, everyone is so sophisticated and elegant and I love it." – Paris Hilton
Check out pictures of the BFFs here.
Posted: January 19th, 2009
Comments: 1

From: juju
Time: January 21, 2009, 12:28 am
aw, i love samuel already, hope he's kewlios.