Subject: Paris Hilton Biography: Life on the Edge
Original Poster: PARIS-HILTON-LOVER™
Posted on 15-9-2007 at 02:46 AM
Lisa Norman of This is Nottingham gives a telling synopsis of Paris Hilton's celebrity biography:

She is the world's ultimate "It" girl but the heiress to the fortune of the Hilton Hotels chain, has insisted she is no "heirhead", boasting a CV that includes businesswoman, actress and recording artist, as well as socialite. For which Paris Hilton remains most famous.

Newkey-Burden describes her as "an intelligent and shrewd operator": after the obligatory fragrance, Hilton set up her own record label Heiress Records - a subsidiary of Warner Bros on - on which she released a self-titled album.

But it was the small screen where she had most success, alongside Nicole Richie in The Simple Life, after which the pair were under constant media scrutiny.

There were minor acting roles to follow, most notably in House of Wax (2005) for which she won the Teen Choice award for Best Scream.


But then her performances veered into pornography when a sex tape, aptly entitled 1 Night in Paris, was leaked on to the internet.

Oh yes, Hilton Jr has had her fair share of trouble over the years, all of which landed her on the tabloid pages then eventually in jail.

Newkey-Burden details the much publicised recent court cases and subsequent jail time for various driving offences and wonders if the experience has changed her. Or will she be back to shopping all day with a chihuahua in a bag, returning to ditzy party girl by night?

Whatever she's up to will no doubt be splashed across the pages of Heat magazine anyway. So check there.

PARIS-HILTON-LOVER™ has attached this image: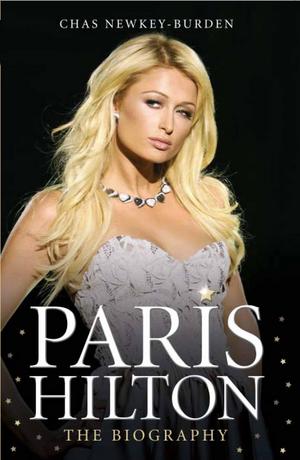 ---
Reply: Django
Posted on 15-9-2007 at 08:39 AM
I'm early on in reading this, but so far I like that it's a positive book about Paris. Even from the first few pages it refutes a lot of the usual lazy criticisms against Paris. I would love to lock some of the haters in a room and have them hear some of the quotes and facts about Paris from this book over and over again, lol!
---