Paris Hilton Films Reality Show At Masquerade Ball
I've refrain myself from posting some of the latest news about Paris Hilton, because I found them too redundant, annoying, and some of them were fake news.
Paris is, of course, still filming her new reality show, so she's been pretty busy lately. This is probably one of the reasons why news has been slow.
She was at Masquerade Ball with her contestants a couple of hours ago. I'm not sure, but I think she was there to film ParisBFF. More news later!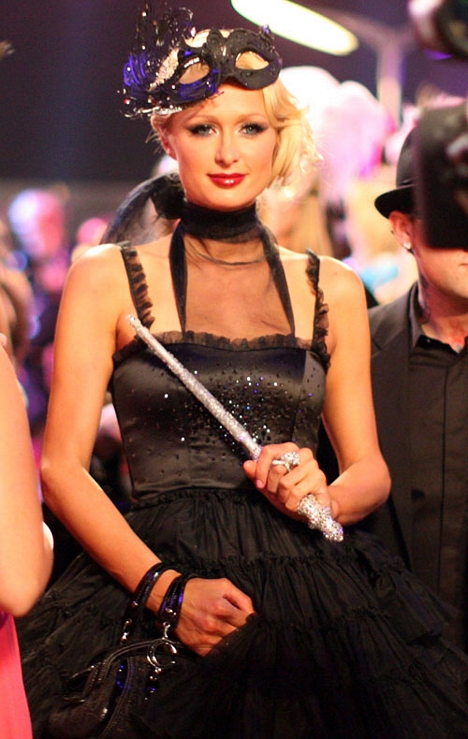 Posted: June 23rd, 2008
Comments: 4

From: juju
Time: June 23, 2008, 5:40 pm
wow, what a goergeous, beautiful pic!
From: Kevin
Time: June 23, 2008, 7:27 pm
Omg! That is perfection right there! She is so beauituful, pose, etc! I love masquerades, they are super fun! Paris BFF is about to be amazing! Better than that Tila Tequila shit
From: Kitty
Time: June 24, 2008, 2:35 am
Queen !!!
From: Dawn
Time: June 24, 2008, 10:31 am
Can't wait for Sept to see her new show!
It's great that she went with MTV, they will probably play and replay each episode several times a week for maximum exposure.