PARIS HILTON IS WORKING ON A NEW MUSIC ALBUM
JUST IN from X17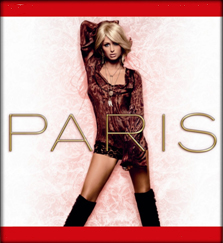 Paris got a flat on her way to a meeting at MTV Friday…luckily X17 photogs were there to drive her assistant back to her house to switch cars! When she finally did make it to the MTV offices, she told us that she was already working on a new CD! She doesn't have a name or a release date for the new album yet, but she certainly seemed happy with the way her post-jail life has been going so far!
The audio/video associated with this article is unavailable.
More on this breaking news later.
Posted: July 16th, 2007
Comments: 5

From: Ruben Contreras
Time: July 16, 2007, 4:17 pm
Can you help!!How do you post the x17 videos on your site!??
From: Alex
Time: July 16, 2007, 4:36 pm
YES! THIS IS GREAT NEWS! I LOVE PARIS HILTON!
From: kevin
Time: July 16, 2007, 7:36 pm
wow this reporter is really smart for asking these questions, when she asked if it comes out this year or next year paris said this year! i'm so excited! cant wait for more news!
From: admin
Time: July 16, 2007, 7:46 pm
I watched the video again, she said "we'll see." 🙂
From: Mat M.
Time: July 16, 2007, 8:03 pm
OMG! It made my day!