Paris Hilton receives the "Best TV Celebrity" award at The Comedy Club Awards Show in Latvia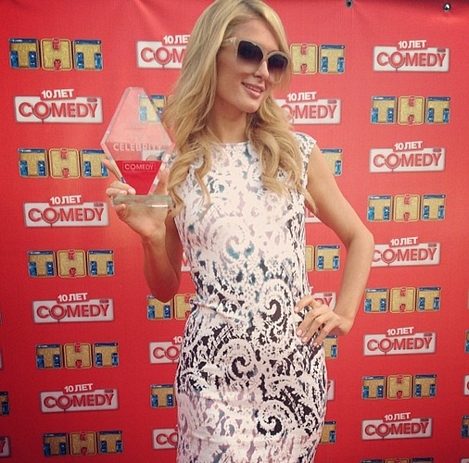 Posted: August 2nd, 2013
Comments: 2

From: Benji
Time: August 3, 2013, 7:38 am
It would be nice of she actually had a show on the air ATM.
From: Jen
Time: August 3, 2013, 11:38 am
Paris works the DJ equipment very deftly and we also know that she CAN sing.
Looks like she found her niche in music – and she is having fun doing so.
I'm really happy for Paris.