Paris Hilton's comments on Tease at launch party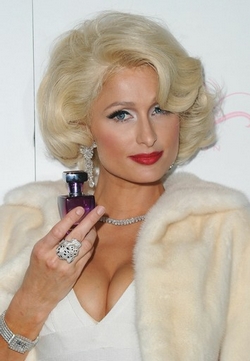 We have done so many over the years but this one is more mature. The last time I did fairy, I did mermaid. I was younger, now I am more mature. I thought it was a really glamourous fragrance.
I just thought Tease was a really fun, flirty name.
I think for fragrances you always have to have something that's really catchy and something that girls think is really cute. I thought that Marilyn was such a tease. She was so confident and flirty and just one of the sexiest women alive.
I have loved her ever since I was a little girl. I just thought she was the most beautiful woman, the camera loved her and on-screen she was like no one else.
Doing my tenth fragrance I just thought, she's a 10, and I have to do something to honor Marilyn.
Posted: August 11th, 2010
Comments: none