Paris Hilton's "Nothing In This World" Is Still In The Charts!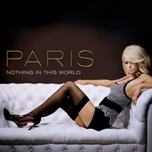 The song that bombed in America and in Europe is still being played in certain countries, showing off its potential.
On Slovak Charts, for example, it's currently at 48, and get this, it has been there in the charts for 26 weeks! It peaked at 19.
As I said in the past, "Nothing In This World" became a hit in Asia and lasted in its charts for months.
According to Wikipedia, the single reached high in these countries:
Poland Singles Chart 1
Singapore 1
Ecuador 1
Venezuela 1
Costa Rica 1
Thailand 1
Asia 2
Finland Singles Chart 7
Romanian Top 100 26
Dutch top 40 20
Something seriously failed in America and in Europe, but it's a mystery. You can probably blame it on Paris for not having promoted it.
Posted: April 14th, 2007
Comments: none