Paris Hilton - Star and Executive Producer of The World According to Paris
Biography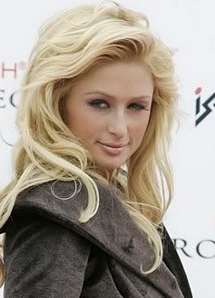 Paris Hilton is one of today's most recognizable figures, known around the world for her glamour, style, and entertaining personality. She is one of the most-photographed women in modern society and is the topic of seemingly endless media attention. Paris is a purveyor of fashion and celebrity, from Tokyo to London to Dubai. "Paris Hilton" is a global brand with universal appeal.
In 2006, Paris Hilton Entertainment was established to leverage the appeal and talents of Paris as a designer, recording artist, actress, model and author. The company manages all brand licensing, entertainment, and endorsement deals for her. Specifically, the company focuses on the development of Paris Hilton-branded fashion, beauty, and lifestyle products, as well as her ventures in film, television, and music.
As the face of the company, Paris takes an active role by overseeing product development, design, marketing, and promotion. Today, Paris Hilton Entertainment manages an extensive portfolio of 15 Paris Hilton product lines, two television series, two music albums, and numerous endorsements and public appearances.
In 2007, Paris launched "Paris Hilton's BFF," a unique new concept for unscripted television that became an instant hit with her fans worldwide. "Paris Hilton's BFF" is the second successful television franchise that Paris has hosted and produced. Previously, she appeared for five seasons alongside Nicole Richie in the hit series "The Simple Life." The series was a pioneer in the world of unscripted reality television. It also marked the beginning of Paris' mega-fame; it catapulted her into the international spotlight as the "Paris Hilton heiress" and won her audiences worldwide.
Paris makes regular guest appearances in many national and international TV shows with notable appearances in "The O.C.," "My Name Is Earl," "Supernatural" and "Piers Morgan On…" Internationally, she was the subject of the one-hour documentary for the U.K., "Fearne Cotton Meets Paris Hilton." Paris was awarded the Reality Innovator Award in 2009, noting her continued innovations and contributions to the world of unscripted reality TV.
In 2010, Paris launched her 10th fragrance, "Tease," and announced and shot her latest reality series, "The World According to Paris," in partnership with Oxygen. She continues her philanthropic work in visiting Guatemala and recently serving as celebrity ambassador for the USO.