Photo: Paris Hilton shops on on Melrose Avenue
In other news, regarding Paris Hilton's role in Will Ferrell's upcoming movie The Other Guys, an unknown source recently said: "Paris has a cameo role in the movie, where she plays herself. It is all being kept very hush-hush."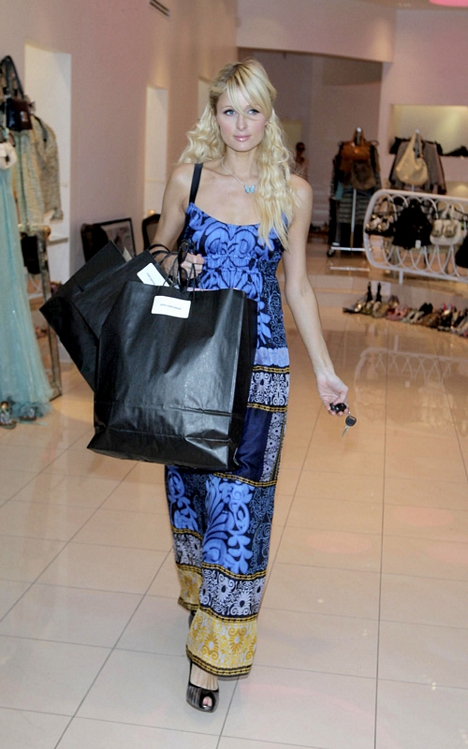 Posted: October 21st, 2009
Comments: 4

From: simon
Time: October 22, 2009, 11:49 am
PARIS looks so stylish and beautiful as ever!!!!
She is just amazing!
From: kevin
Time: October 22, 2009, 10:00 pm
omg one of my best friends moved to california for college and when i went to visit during the summer I went to ALL the stores paris goes to and went around that upscale LA/hollywood area
i was secretly scouting for celebs but the only one i ran into was megan fox and the cast of Jennifer's Body because I was outside the chinese hollywood theather were they were premiering it
enkil, PLEASE update with any california paris meet n greets for siren, hair products, anything! i will fly down to my friends and go meet her!
From: admin
Time: October 23, 2009, 1:58 pm
I will!
From: Jen
Time: October 26, 2009, 9:25 am
Paris looks very sweet and very happy!