Picture: Paris and Nicky Hilton exercise in Beverly Hills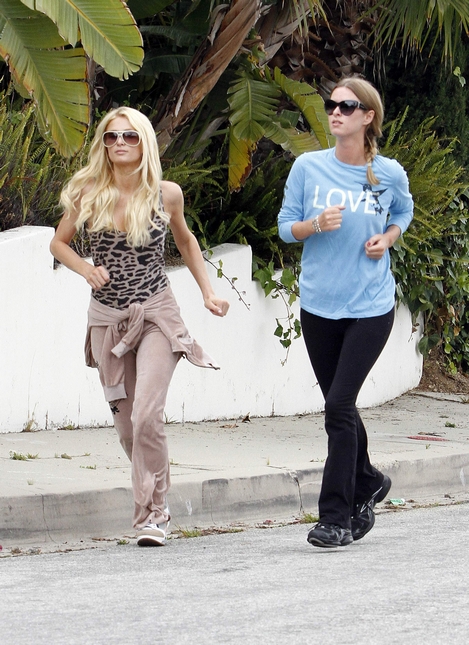 Posted: June 23rd, 2011
Comments: 2

From: Dawn
Time: June 23, 2011, 10:39 pm
This is a good picture.
From: Ulysses
Time: June 24, 2011, 9:59 am
Dear Paris, Incorporate regular aerobic and weight-bearing exercise into your week[running,hill walking or weight training will do]. When you increase the amount of lean tissue in your body, you use up more calories even when you're just sitting there; muscle uses more calories than fat does. Aim for 30-40 minute sessions, four or five times a week.
Ulysses from Guangzhou City, China