Picture: Paris Hilton goes shopping in Paris, France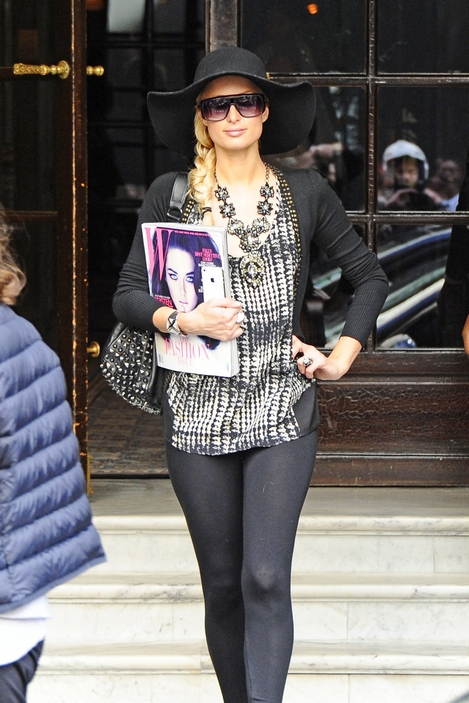 Posted: August 30th, 2011
Comments: 6

From: JWB.
Time: August 30, 2011, 11:50 pm
Paris has the cutest face ever. Just perfect.
From: Dawn
Time: August 31, 2011, 8:57 am
She was recording with DJafrojack at Studio Sur La Seine.
From: scot
Time: August 31, 2011, 3:34 pm
I just read that! I'm so excited for Paris, she was so keen to do a song with him! Sounds like she's having so much fun too. Yayyyy. I think our long wait is going to be so worth it.
From: retrograde
Time: August 31, 2011, 6:52 pm
DJ Afrojack and Paris have both tweeted that they're in Mallorca right now to celebrate the songs they've done together. I wonder if that means they'll be playing them in the clubs there. If they do, I hope someone manages to record clips of them and puts them on Youtube! xD
From: Dawn
Time: August 31, 2011, 8:48 pm
Shouldn't the music be copyrighted before it winds up on youtube?
They put in the work, they should get compensated for it.
From: retrograde
Time: September 1, 2011, 6:21 am
Well, for one thing, clips recorded in a nightclub wouldn't exactly be good quality anyway. I was just saying that I'm dying for new music from her, so I want new stuff now! I'm just really curious to hear what it sounds like and am still kind of nervous that it might never get released.
Also, per US copyright law, any creative content is immediately copyrighted the moment it's created, so their work is already copywritten.