Teen Choice Awards 2007 Airs Tomorrow !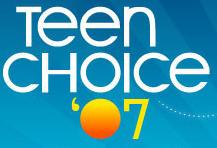 Teen Choice Awards 2007 airs tomorrow night at 8/7c on FOX!
I was going to ask you guys to vote again, but I just went to their website and I think they've closed it already.
I really hope that Paris wins and not some other uninteresting undesirable nobody who bores the hell out of you. Wow, I said something quite cruel! But I hope Paris wins for her work on the Simple Life. She and Nicole Richie have an excellent hidden sense of humour. Not even a real comedian would able to make me laugh the way I laugh while watching the Simple Life. I'm talking about the first three seasons.
Don't forget to watch it!
Posted: August 25th, 2007
Comments: 2

From: dgddf
Time: August 25, 2007, 9:50 pm
is paris going to show up this yr?
From: Doreen
Time: August 26, 2007, 2:52 am
what time is going to be shown in europe?